You can now use SMS through the mobile app! 
HOW TO ACCESS SMS IN THE MOBILE APP 
1. Open your mobile app. 
2. Click the Chat tab.  
From here, you can click on an existing conversation or click the green new message button on the bottom right. 
RECEIVING MESSAGES AND NOTIFICATIONS
While you have the mobile app running, you will receive a new message notification. Within your messages list, new messages will be bolded. 
For Andriod 
Open Settings (hamburger menu on the bottom right) and toggle between allow vibration and device ringtone to ensure you receive notifications.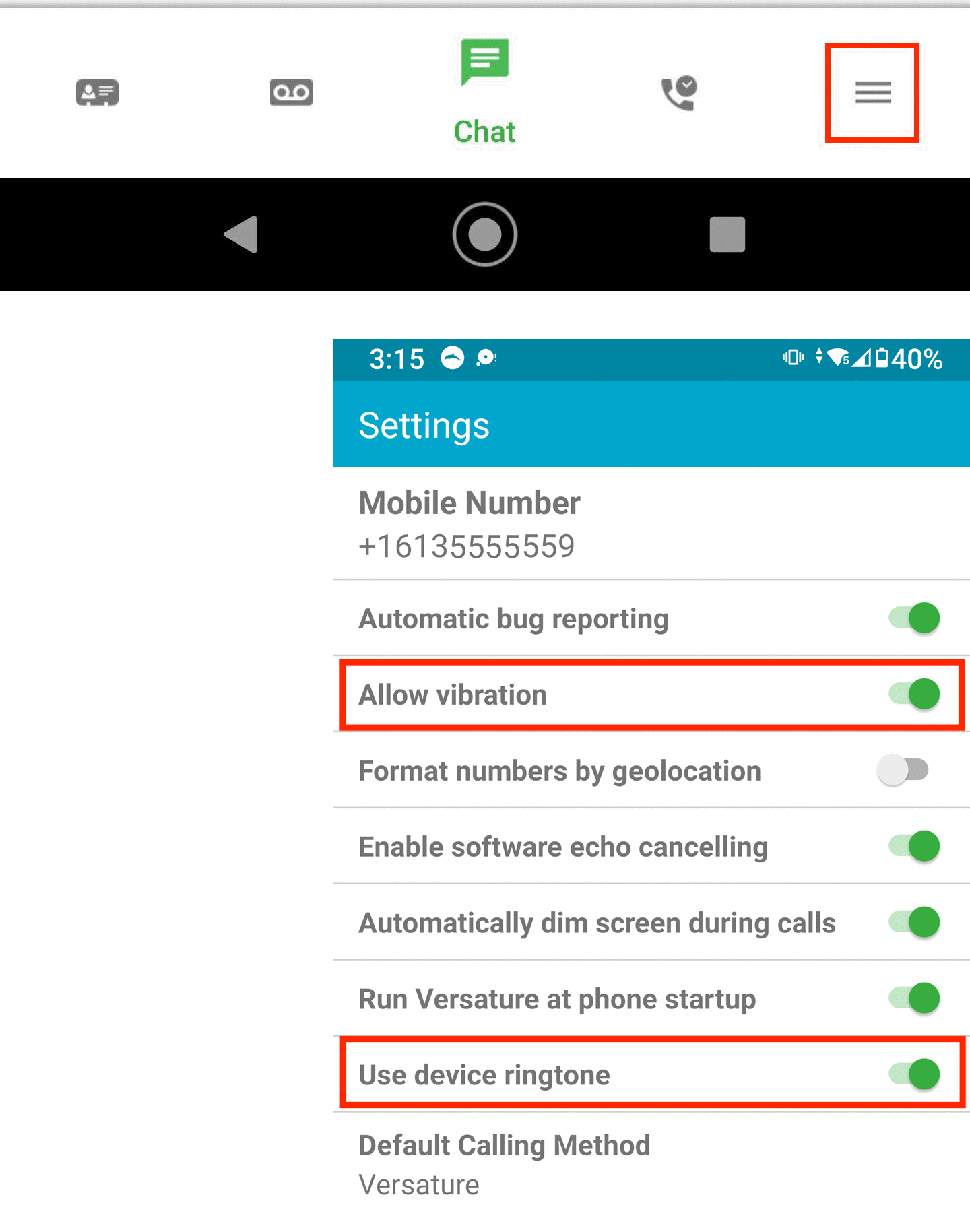 For iPhone
Open your settings for the mobile app and enable notification.  
SEND MMS MESSAGES 
You can send MMS messages through the net2phone Canada mobile app, which allows the ability to send multimedia files, longer messages (up to 1600 characters from 160), and have group conversations. To use MMS, make sure the application has access to your camera and photos for MMS messages. To send a picture or video, press the attachment icon on the left side, and either: take a new photo or choose a saved picture.
TIPS AND NOTES FOR SMS ON THE MOBILE APP!  
The mobile app must be runnings for agents to receive messages. 
SMS queues are always round-robin. 
New messages are always in bold. 
Andriod users will see a blue dot next to internal contacts with SMS enabled.